Vorschau / Thumbnails von All-American Jocks: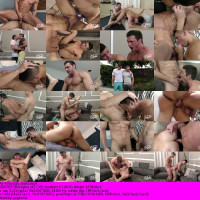 Stream und Direct Download Links:
Videobin Stream & Download

Doodstream Stream & Download

Clipwatching Stream & Download

Beschreibung:
Randy & Joey Bareback: Joey didn't get enough of Randy's huge dick in the threesome they had with Jordan a few years back, so they've both come together to take care of some unfinished business…Randy was happy to oblige! Brandon & Joe Bareback: These two studs were all over each other, and as a result, it was hard to get them to stop kissing and touching for a moment to talk! Joe mentioned that Brandon is his favorite Sean Cody model, so it was a special day for him…and Brandon made sure it would be a memorable one! Jess & Shaw Bareback: Shaw has heard many things about what Jess is packing, so naturally, he was eager to meet him…and his huge dick! "I have heard very good things about this guy." Shaw pointed down at Jess's bulge. "So what are you looking forward to?" Jess was curious. "All of it!" Shaw laughed, and Jess had a smirk on his face. "We'll see…" Well, in the end, Shaw took it like a champ! Nixon & Lane Bareback: We asked Lane what he was looking forward to today, and while eyeballing Nixon, he replied excitedly, "Getting tossed around, manhandled, emasculated…all of the above!" Nixon showed off his muscular physique to give Lane a little visual taste on what he was about to get into, and our favorite dirty bottom was overjoyed! Needless to say, Lane's ass was used up just the way he likes it.
Year: 2020
Studio: Sean Cody
Actors: Joey, Brandon, Nixon, Jess, Joe, Randy, Lane, Shaw

Download All-American Jocks [1080p] via filefactory.com 4.96 GB

Download All-American Jocks [1080p] via ddownload.com 4.96 GB

Download All-American Jocks [1080p] via filer.net 4.96 GB

Download All-American Jocks [1080p] via rapidgator.net 4.96 GB

Download All-American Jocks [1080p] via mega.nz 4.96 GB

Download All-American Jocks [1080p] via share-online.to 4.96 GB