Vorschau / Thumbnails von Bareback Fuck Buddies (Staxus):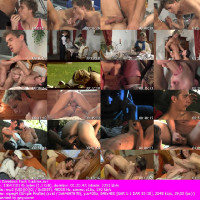 Stream und Direct Download Links:
Videobin Stream & Download

Doodstream Stream & Download

Clipwatching Stream & Download

Beschreibung:
Some guys look for a meaningful sexual relationship. Others, however – like the horny bastards in this feature – want nothing more than simple sexual relief, courtesy of a fuck-buddy. No strings, no commitments – just hot, sweaty, bareback sex! Fortunately for these boys, there's plenty of others who want exactly the same: cum-drenching, condom-free action time and time again!
Year: 2011
Actors: Ronnie Badell, George Basten, Bill Brown, Ross Constanzo, Justin Corner, Thomas Dyk, Jimmy Evans, Elliot Gass, Billy Jay, Carey Lexes, Jose Manuel, Ben Nichols, Jay Renfro, Richard Said
Studio: Staxus

Download Bareback Fuck Buddies [Staxus] via filefactory.com 1.33 GB

Download Bareback Fuck Buddies [Staxus] via ddownload.com 1.33 GB

Download Bareback Fuck Buddies [Staxus] via filer.net 1.33 GB

Download Bareback Fuck Buddies [Staxus] via rapidgator.net 1.33 GB

Download Bareback Fuck Buddies [Staxus] via mega.nz 1.33 GB