Vorschau / Thumbnails von Generation Cum Slut: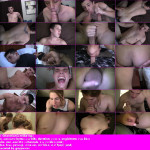 Stream und Direct Download Links:
Videobin Stream & Download

Doodstream Stream & Download

Clipwatching Stream & Download

Beschreibung:
Residents like these deserve to be turned into cum sluts. They set a bad example for the others, and they do nothing for themselves. It's always one excuse or another: cell phone dies, ride had a flat, had to work late, etc. If they think we will be looking the other way, they have another thing coming. Most of them receive the same treatment. The House Manager lubes up his cock and spits on his hole. Shoving it in, they don't hold back. These losers might not be comfortable, and they might whimper and howl, but it serves them right. They are fuckwads, and we need to make sure they know it. Whether they like it or not, they will become cum dumpsters, our own personal cum sluts. It seems like there's just an entire generation of listless men out there waiting on their turn, too. Which is definitely good for all the House Managers' job security.
Year: 2017
Studio: Boys Halfway House
Actors: Blake, Graff Twins, Jordan Long, Randy Vigilante, Robby Aspen, Sage Costas, Tucker Reece

Download Generation Cum Slut [1080p] via filefactory.com 4.36 GB

Download Generation Cum Slut [1080p] via ddownload.com 4.36 GB

Download Generation Cum Slut [1080p] via rapidgator.net 4.36 GB

Download Generation Cum Slut [1080p] via uloz.to 4.36 GB

Download Generation Cum Slut [1080p] via mega.nz 4.36 GB

Download Generation Cum Slut [1080p] via share-online.to 4.36 GB