Vorschau / Thumbnails von I love New York: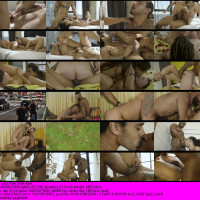 Stream und Direct Download Links:
Videobin Stream & Download

Doodstream Stream & Download

Clipwatching Stream & Download

Beschreibung:
Ty Mitchell and Ricky Roman are roommates in New York City – which means there is very little privacy between them. But the best thing about having a roommate is that a hookup is never more than a few feet away. Ricky buries his tongue in Ty's ready-and-waiting hole before plunging his thick uncut cock deep inside Ty until they both shoot a heavy load. Floyd Johnson is a New Yorker who has it all after proposing to his boyfriend Luca D'Amore on the Brooklyn Bridge. The couple goes back to a rose-covered hotel room and seals the deal on their engagement. Luca swallows down Floyd's big throbbing cock and then bends over to feed his fiance his horny hole. Floyd pounds Luca's ass until he can't hold it anymore and explodes his nut into Luca's hungry mouth. Elio and Seth Knight ride bikes through the city lights at night. The couple makes their way up to the balcony overlooking Times Square and as the ball drops, so does their pants. Seth chokes on Elio's uncut meat and then takes him for a bareback ride before they both are soaked in each other's thick loads. Max Konnor and Derek Cline play soccer in a water-front city park. The guys go back to their place to hit the showers and burn off more testosterone. Max and Derek ravish each other passionately in the bathroom, tasting, sucking, and filling every inch until they are covered in sweat and cum.
Year: 2021
Studio: Naked Sword
Actors: Derek Cline, Elio Knight, Floyd Johnson, Luca D'Amore, Max Konnor, Ricky Roman, Seth Knight, Ty Mitchell

Download I love New York [1080p] via filefactory.com 4.51 GB

Download I love New York [1080p] via ddownload.com 4.51 GB

Download I love New York [1080p] via filer.net 4.51 GB

Download I love New York [1080p] via rapidgator.net 4.51 GB

Download I love New York [1080p] via mega.nz 4.51 GB

Download I love New York [1080p] via share-online.to 4.51 GB