Vorschau / Thumbnails von Running Butthole Challenge: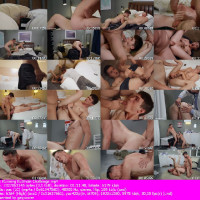 Stream und Direct Download Links:
Videobin Stream & Download

Doodstream Stream & Download

Clipwatching Stream & Download

Beschreibung:
Running Butthole Challenge Part 1 Bareback: When Pierce Paris shows Joey Mills the Running Butthole Challenge, Joey puts on a big show of being disinterested. However, when Pierce checks in on him later the sexy brown-haired twink is getting ready to make his own video for it! Pierce sees an opportunity and sneaks into Joey's room, setting himself up underneath Joey's phone so that when Joey attempts the challenge he ends up with Pierce's rock hard cock up his ass. Joey doesn't mind though, taking the opportunity to ride Pierce's massive dick. Pierce gives Joey a powerful pounding, ramming his cock into Joey's tight twink hole relentlessly until Pierce is ready to blast his load all over Joey's gaping ass.
Running Butthole Challenge Part 2: Johnny Rapid has decided that he's going to take part in the Running Butthole Challenge, even if it means causing a hell of a ruckus in his hotel room as he repeatedly tries and fails to get the angle right. Cassidy Clyde in the room next door is trying to get some business done, but Johnny's crashing and cussing are driving him up the wall. Cassidy goes to Johnny's room to see what's causing the commotion and finds the aspiring acrobat wedged between his bed and the wall. The two twinks come to an agreement, that Cassidy will help Johnny out if he can make it worth his while. Soon enough sweet-faced Cassidy is sliding his massive cock into Johnny's waiting hole. Johnny takes it all, letting Cassidy pound him all over the hotel room before rolling over and letting Johnny return the favour until Johnny's ready to blast his cum all over Cassidy's face.
Running Butthole Challenge Part 3: The running butthole challenge has claimed yet another sweet hole as Pierce Paris finds himself having to explain to his very handsome doctor, Scott DeMarco, how he got his phone stuck up there. After a short struggle, Scott was able to dislodge the now ringing phone from Pierce's hole. As Pierce rushes to answer it, he starts teasing Scott with his perfectly round ass dangling in the air. Muscular Scott can't seem to hold himself back from admiring Pierce's gorgeous ass; he starts to slowly undress, revealing his massive, cut, hard dick. Still, on the phone, Pierce tries his best not to give anything away which becomes difficult the moment Scott slides his beautiful cock deep inside him. As Scott starts thrusting away, Pierce hangs up the phone to give his full attention to rhythmically backing into Scott harder and faster until Scott flips him around and starts deep-throating Pierce's huge dick. After Pierce returns the favour, he gets his eager ass back on Scott's rock hard cock and the two continue to fuck on the floor of Scott's office until they both blow their wads on each other!
Year: 2019
Studio: Men.com
Actors: Pierce Paris, Cassidy Clyde, Joey Mills, Scott DeMarco, Johnny Rapid

Download Running Butthole Challenge [1080p] via filefactory.com 3.25 GB

Download Running Butthole Challenge [1080p] via ddownload.com 3.25 GB

Download Running Butthole Challenge [1080p] via filer.net 3.25 GB

Download Running Butthole Challenge [1080p] via rapidgator.net 3.25 GB

Download Running Butthole Challenge [1080p] via mega.nz 3.25 GB